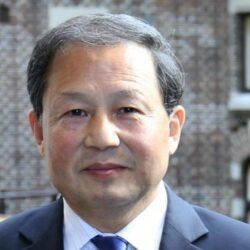 Vice-President (International) and Professor
World Maritime University
---
Dr. Ma is a professor of Maritime Economics and Policy at World Maritime University. He is also Vice-President (International) of the University and responsible for the University's Outreach programs which include Asia-based MSc. Programs, Post-Graduate Diploma courses by distance learning, professional development short courses and the newly developed activities related to E-learning Solutions. 
He has taught shipping management and port management subjects at the University, including maritime economics, the subject that he has been teaching as a foundation study subject of WMU's MSc. Program in Maritime Affairs. He has acted as visiting professor, external examiner, and research fellow in a number of Asian and European Universities. He has been involved in a number of research projects for private as well as public organizations. His latest book on "Economics of Maritime Business" was published by Routledge Taylor & Francis in 2020.
He holds a PhD degree in economics from the University of Paris.