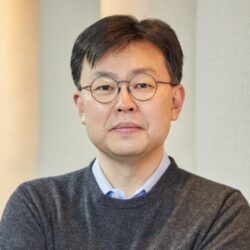 Professor of International Law
Inha University Law School, Korea
---
Seokwoo LEE is Professor of International Law, Inha University Law School, Korea (2003-). He was Chairman of the Foundation for the Development of International Law in Asia (DILA) (2012-2017) and is Co-Chair of International Law Association (ILA) Study Group, Asian State Practice of Domestic Implementation of International Law (ASP-DIIL) (2018- ). He was Vice President of the Korean Society of International Law (2019) (Executive Board Member (2010- ), Director of International Relations (2010-2011)) and served as Chairman of Research Committee, SLOC (Sea Lanes of Communication) Study Group-Korea (2010-2013).
He is General Editor of Encyclopedia of Public International Law in Asia (EPILA) and Encyclopedia of Ocean Law and Policy in Asia-Pacific (EOLPA), Co-Editor-in-Chief of Asia-Pacific Journal of Ocean Law and Policy (APJOLP) and Asian Yearbook of International Law (Asian YBIL), Executive Editor of Korean Journal of International and Comparative Law (KJICL), Co-Series Editor of the book series entitled Maritime Cooperation in East Asia, and Associate Editor of Brill Research Perspectives in the Law of the Sea, all published by Brill.
He has authored more than 100 publications in English in addition to his more than 100 publications in Korean. His representative publications in English are: "Yeo Woon Taek v. New Nippon Steel Corporation", American Journal of International Law (Vol.113, No.3) (2019) and The Making of International Law in Korea: From Colony to Asian Power (Brill/Nijhoff) (2016).
He is a graduate of Korea University where he received his undergraduate law degree and then went on to receive Master of Laws degrees from Korea University, the University of Minnesota, and New York University, and finally his doctorate from Oxford University. In addition, he has completed the required coursework for his doctoral degree program in Modern and Contemporary Korean History at the Department of Korean History, Korea University.