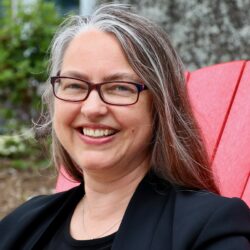 Associate Professor
Dalhousie University
---
Dr Sara L Seck is an Associate Professor and the Yogis & Keddy Chair in Human Rights Law at the Schulich School of Law and Marine & Environmental Law Institute, Dalhousie University.
Her research and teaching explore human rights-based approaches to local, transnational, and global environmental challenges, including business & human rights, plastic pollution, and the oceans-climate nexus. Recent co-edited books are (with Meinhard Doelle) the 2021 Research Handbook on Climate Change Loss & Damage (Edward Elgar) and (with Sumudu Atapattu and Carmen Gonzalez) the 2021 Cambridge Handbook of Environmental Justice and Sustainable Development.
In 2019 she received a legal specialist award in Peace, Justice and Governance from the Centre for International Sustainable Development Law. In 2021, she joined the editorial team of the Ocean Yearbook.