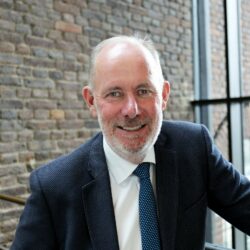 Director, WMU-Sasakawa Global Ocean Institute, World Maritime University
Professor Ronán Long is the Director of the WMU-Sasakawa Global Ocean Institute at the World Maritime University (WMU) in Malmö, Sweden, and holds the Nippon Foundation Chair in Ocean Governance and the Law of the Sea.

He is the author/co-editor of 12 books and over 100 scholarly articles on oceans law and policy. He read for his PhD at the School of Law Trinity College Dublin, he has been a Senior Visiting Scholar-in-Residence at the University of California, Berkeley, and a Visiting Scholar at the 'Centre for Oceans Law and Policy' at the University of Virginia. Additionally, Professor Long teaches on the Law of the Sea programme at Harvard Law School.

Prior to his academic career, he was a permanent staff member at the European Commission and undertook over 40 missions on behalf of the European Institutions to the Member States of the European Union, the United States of America, Canada, Central America as well as to African countries. During his previous career in the Irish Naval Service, he won an academic prize at Britannia Royal Naval College and held a number of appointments ashore and afloat, including membership of the Navy's elite diving unit.

As a keen yachtsman, he has represented Ireland at the top competitive level in offshore racing. Ronán is passionate about the law of the sea, conservation and global sustainability, as well as the implementation of the 2030 Agenda for Sustainable Development.