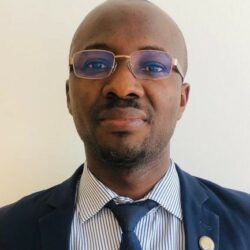 Maritime Affairs MSc Student, World Maritime University
---
Peter Udochukwu Ohagwa is an Assistant Chief Maritime Safety Officer (ACMSO) with the Nigerian Maritime Administration and Safety Agency (NIMASA). He hails from Nkwerre, Imo State, Nigeria. Peter has a Bachelor of Science in Industrial Chemistry from the Anambra State University, Uli, Nigeria; Diploma in Marine Surveying from the Lloyds Maritime Academy, UK; Master's degree in Maritime Transport Management (MTM) from the Ladoke Akintola University, Ogbomosho, Nigeria; and recently completed another Master's degree in Maritime Affairs with specialization in Maritime Safety and Environmental Administration (MSEA) from the World Maritime University (WMU), Malmo, Sweden.
He is a highly motivated individual who aspires to constant improvement on his academic and professional skills. His main areas of interest include; maritime safety, security and environment, hence seeks a broader knowledge and experiences in order to efficiently assume higher career responsibilities in the future, as well as be better equipped to contribute towards policies that address world's challenges, particularly, in the field of maritime.
Peter is an awardee of the prestigious Nippon/Sasakawa Peace Foundation (SPF) scholarship to the World Maritime University, and has successfully completed a dissertation on the topic, "Analysis of Nigeria's Deep Blue Project: A New Paradigm for Maritime Security in the Gulf of Guinea". He has competency in maritime distress management, search and rescue operations, safety/security advisory and law enforcement.