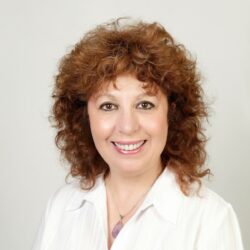 Director
Centre for International Law, National University of Singapore
Member of UN's International Law Commision
---
Nilüfer Oral is Director of the Centre of International Law (CIL) at the National University of
Singapore, and a member of the UN International Law Commission, where she is also Co-
chair of the Study Group on Sea-level rise in relation to international law. She was a climate
change negotiator for the Turkish Ministry (2009 – 2016).  She also appeared before the
International Tribunal for the Law of the Sea.  Nilufer Oral is a Distinguished Fellow of the
Law of the Sea Institute at Berkeley Law (University of California Law Berkeley); Senior
Fellow of the National University of Singapore Law School; and Honorary Research Fellow
at University of Dundee. She is a member of the Legal Experts Group of the Commission for
Small Island States on Climate Change and International Law. She is currently a member if
the Steering Committee of the World Commission of Environmental Law, and a member of
the Board of Governors of the International Council on the Environment. She was a member
of the IUCN Council for 2012-2016.

Dr. Oral is on the board of editors of several academic journals and has published widely in
international journals and books.