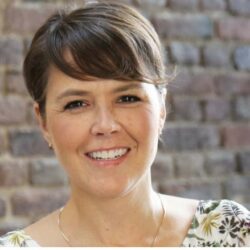 Communications and Conference Officer
World Maritime University (WMU)
---
Maia joined WMU in May of 2012 as the Communications Officer. Her background includes education in architecture, historic preservation, and interior design combined with several years of work experience in design offices and higher education.
As a designer, Maia worked at the renowned preservation firm of Ann Beha Architects in Boston. Her project involvement mainly included design and production for civic and university clients. Prior to joining WMU she was the Head of Continuing Education at the Boston Architectural College where her role included marketing, management, curriculum development, faculty hiring and oversight, student advising, teaching, and oversight of the departmental budget.
At WMU, Maia is responsible for multimedia efforts to publicize priority issues and major events for the University via the press, website, social media, publications and film. She also leads the planning and organization of international conferences and high-level events for the University.