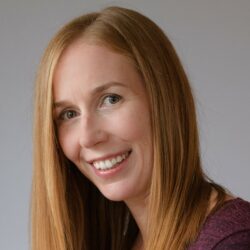 PhD Candidate and Research Assistant
WMU-Sasakawa Global Ocean Institute
---
Ellen Johannesen is a PhD Candidate at the World Maritime University, Malmö, Sweden.. Ellen is a Canadian who has spent the past 15 years in Copenhagen, and since 2009 has been working in marine science administration as the Coordinating Officer at the Secretariat of the International Council for the Exploration of the Sea (ICES).
With an interdisciplinary background, her professional interests include international marine science cooperation and administration, the ecosystem approach, and more recently considering the role of gender in the practice of international marine science.

Through ICES, she has contributed to a variety of international marine science projects, including as work package leader for the Atlantic Ocean Research Alliance Coordination and Support Action on the Ecosystem Approach to Ocean Health and Stressors; and contributing to the UNDP-GEF Large Marine Ecosystems (LME):LEARN Governance Mechanisms Working Group.

Ellen's research perspective recognizes that change is needed at all levels, personal, political, and institutional to make the changes necessary for greater social justice and equality between genders, but also for the ocean. Without respect, understanding, and representation of diverse perspectives in science decision-making we will continue to struggle to change the current course of increasing degradation of the ocean, climate, and biodiversity.