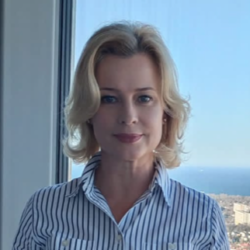 Deputy Director and Head of Legal Affairs Office, Legal Affairs and External Relations Division
International Maritime Organization (IMO)
---
Dr Dorota Lost-Sieminska is a Deputy Director and a Head of the Legal Affairs Office in the Legal Affairs and External Relations Division of the International Maritime Organization where she leads her team in the provision of legal advice in various complex subjects of international law, treaty law, maritime law, law of the sea and all other areas related to the activities of the Organization. She regularly represents IMO at various international meetings and conferences, including at the Meetings of the States Parties to UNCLOS and at the IGC on BBNJ. She also regularly lectures at the IMO International Maritime Law Institute in Malta, World Maritime University in Malmo and Queen Mary University of London.

Before joining IMO in 2011 she was a Director of the Maritime Transport and Inland Navigation Department in the Ministry of Transport in Warsaw, Poland and, among other duties, lead the Polish delegation to various UN and EU meetings.

Dorota obtained Master of Laws and PhD in international maritime law from the University of Gdansk, Poland and master of maritime law and the law of the sea from the IMO International Maritime Law Institute in Malta. She is also an advocate admitted to the Bar in Gdansk and a member of the Polish Academy of Science and the Polish Maritime Law Association.