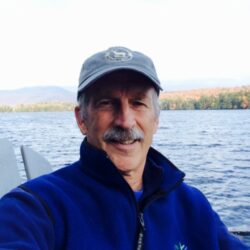 President
Craig Vogt Inc; Western Dredging Association (WEDA) Board of Directors
---
Craig Vogt was Deputy Director of the USEPA's Ocean and Coastal Protection Division in Washington, DC, USA, for 18 years, responsible for national regulatory programs controlling the disposal of wastes in marine waters. Mr. Vogt was also responsible for coastal ecosystem restoration planning and remediation in the 28 National Estuary Programs across the USA.
Mr. Vogt led the U.S. delegation to meetings of the London Convention & Protocol from 1991 to 2003. He Chaired the Scientific Group of the LC/LP from 2004-2007, during which time updates to the LC/LP Waste Assessment Guidelines were put in place, regional workshops were conducted on marine pollution prevention, and new guidance was developed and adopted on sequestration of carbon in deep seabeds.
Mr. Vogt is now an environmental engineer with Craig Vogt Inc., Ocean & Coastal Environmental Consulting. Projects include dredged material management, marine disposal of mine tailings, deep sea mining, management of contaminated sediments, economic/environmental effects of eroding shorelines, and coastal habitat restoration.
For the Secretariat of the LC/LP, Mr. Vogt prepared reports on marine disposal of mine tailings, low cost/low technology field and compliance monitoring, site selection for waste disposal in ocean waters, control/prevention of microplastics in waste disposed at sea, and the GESAMP Workshop Proceedings on the impacts of mine tailings in the marine environment.
He represents the World Organization of Dredging Associations (WODA) at meetings of the LC/LP and is Chair of WODA's Environmental Commission. Craig is a member of the Western (i.e., hemisphere) Dredging Association's (WEDA) Board of Directors and Chairs WEDA's Environmental Commission.
In 2008, Craig received the highest civilian award from USEPA, the Distinguished Career Award, and in 2019 received WEDA's Lifetime Achievement Award.
Mr. Vogt has a B.S. in Civil Engineering and an M.S. in Environmental Engineering, both from Oregon State University.