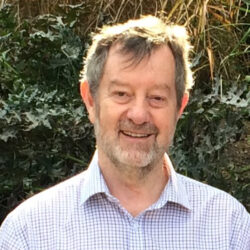 Co-Chair WG41
Joint Group of Experts on the Scientific Aspects of Marine Environmental Protection (GESAMP)
Dr Chris Vivian is currently a co-chair of GESAMP Working Group 41 on 'Ocean Interventions for Climate Change Mitigation' (formerly the Working Group on Marine Geoengineering).
He retired from Cefas, the Centre for Environment, Fisheries and Aquaculture Science (an agency of the UK Department for Environment, Food and Rural Affairs) in October 2016 where he had 30 years' experience in an advisory role to UK Government on national and international issues relating to the environmental impacts of various human activities in the marine environment.
From 1989, he was a UK delegate in international meetings under the Oslo (now OSPAR) and London Conventions dealing with waste disposal at sea in the North-East Atlantic and the whole world respectively. He was the Chairman of the Scientific Groups of the London Convention and London Protocol from 2008 to 2011 and was the Chairman of the OSPAR Convention's Biodiversity Committee that dealt with species/habitat protection issues as well as the impacts of human activities from 2006 to 2010.
At the London Convention/Protocol meetings Chris was heavily involved in the discussions on ocean fertilisation and marine geoengineering from 2007 and chaired the working group that finalised the amendments to the London Protocol on marine geoengineering in 2013.
He received a BSc in Geology and Oceanography in 1971 and a PhD in Marine Geochemistry in 1975, both from the at University College of Swansea in Wales.
---