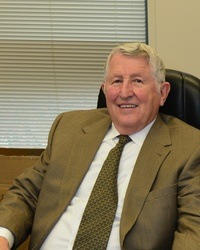 Myron H. Nordquist earned his S.J.D. from the University of Virginia School of Law. Professor Nordquist is currently the Associate Director and Editor of the Center for Oceans Law and Policy and a Senior Fellow for the Center for National Security Law. He has served as counsel to Senator Conrad Burns (R-MT). Professor Nordquist was a professor of law at the United States Air Force Academy and was the Charles H. Stockton Professor of International Law at the United States Naval War College. He was Deputy and then Acting General Counsel of the Department of the Air Force. After completing postgraduate work in international law at Cambridge University, Professor Nordquist was an attorney advisor and legislative counsel in the Department of State Office of Legal Adviser.
While serving in the Office of Legal Adviser, he was Office Director of the NSC Interagency Task Force on the Law of the Sea and Secretary of the United States Delegation to the Third United Nations Conference on the Law of the Sea. He engaged in private law practice in Washington, DC, specializing in international business law. He has taught on the adjunct law faculties at several universities. Professor Nordquist has edited more than 50 books and published widely on oceans law, international law and national security law. He is Editor-in-Chief of the seven-volume Commentary on the 1982 U.N. Convention on the Law of the Sea sponsored by the University of Virginia's Center for Oceans Law and Policy. As Associate Director of the Center for Oceans Law and Policy, Professor Nordquist has directed the substantive
programs of the Center, including the Rhodes Academy.